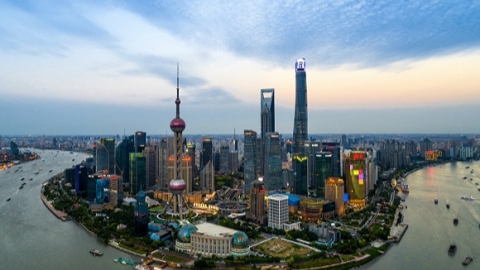 The China National Democratic Construction Association's Shanghai council committee plans to file a proposal on the reform of financial systems in the Shanghai Free Trade Zone during the upcoming annual two sessions, the committee said on Tuesday.
Plans include calling for a new system on trade and investment liberalization, new policies on internationalization of financial transactions and an offshore financial market for the yuan.
This proposal is among eight collective proposals on various aspects of the city that it plans to submit to the two sessions. In this proposal, the committee members also urge further deepening reform on the foreign exchange administration system and perfecting the financial risk prevention and control system.
According to the committee, city's construction of its free trade zone has borne rich fruit, such as creating an account system for easier risk management, seeking convenience for the exchange of investment and financing, and promoting cross-border use of the yuan. However, it still found there are problems, including the degree of facilitation not being high enough on remaining capital account convertibility and cross-border capital flows.
The commission proposes establishing a new trade and investment liberalization system for promoting free trade settlement, supporting the development of the spot market on staple commodities and accelerating the growth of the Shanghai International Energy Exchange.
New policies on the internationalization of financial transactions should be set with an international communication platform.
The city can build an offshore RMB financial market and explore setting up an offshore stock trading center, where enterprises from countries and regions involved in the Belt and Road Initiative can issue shares and bonds denominated in yuan, which will promote the monetization of RMB investment.
In another proposal, the committee put forward requirements for the system design of the new science and technology innovation board.
A few months ago, President Xi Jinping announced China's decision to launch the new board and experiment with a registration system for listed companies at the opening ceremony of the first China International Import Expo in Shanghai.
The other proposals include the construction of the Shanghai metropolitan region — a city cluster centered around Shanghai, establishment of an investment dispute settlement center for Belt and Road Initiative involved countries, improvement of the business environment for medium, small and micro enterprises, and the formation of smooth political-business relationships.